Landcom was proud to partner with Common Purpose in the Common Purpose City Challenge, where over 500 students from Western Sydney University were challenged to answer the question: 'How can Western Sydney embrace renewable and resilient energy to achieve net-zero emissions by 2050?"
During the two day event, students participated in a series of presentations, workshops and immersions visits with industry organisations to discuss the issues and opportunities for achieving this target. They were then asked to present their solutions to a panel of experts on the final day, highlighting their ideas on how Western Sydney could embrace this renewable and resilient energy target.
As part of the challenge, Landcom hosted 17 students in an immersion visit to our office in Parramatta. We shared Landcom's approach to enabling net-zero emissions at our Western Sydney projects, and shared examples of how we collaborate across industry to help shape our strategy and achieve our targets.
The challenge produced many outstanding ideas from this bright cohort of students and is a great example of how embracing innovation, collaboration and determination will be key in achieving net-zero emissions in the ever growing environment of Western Sydney.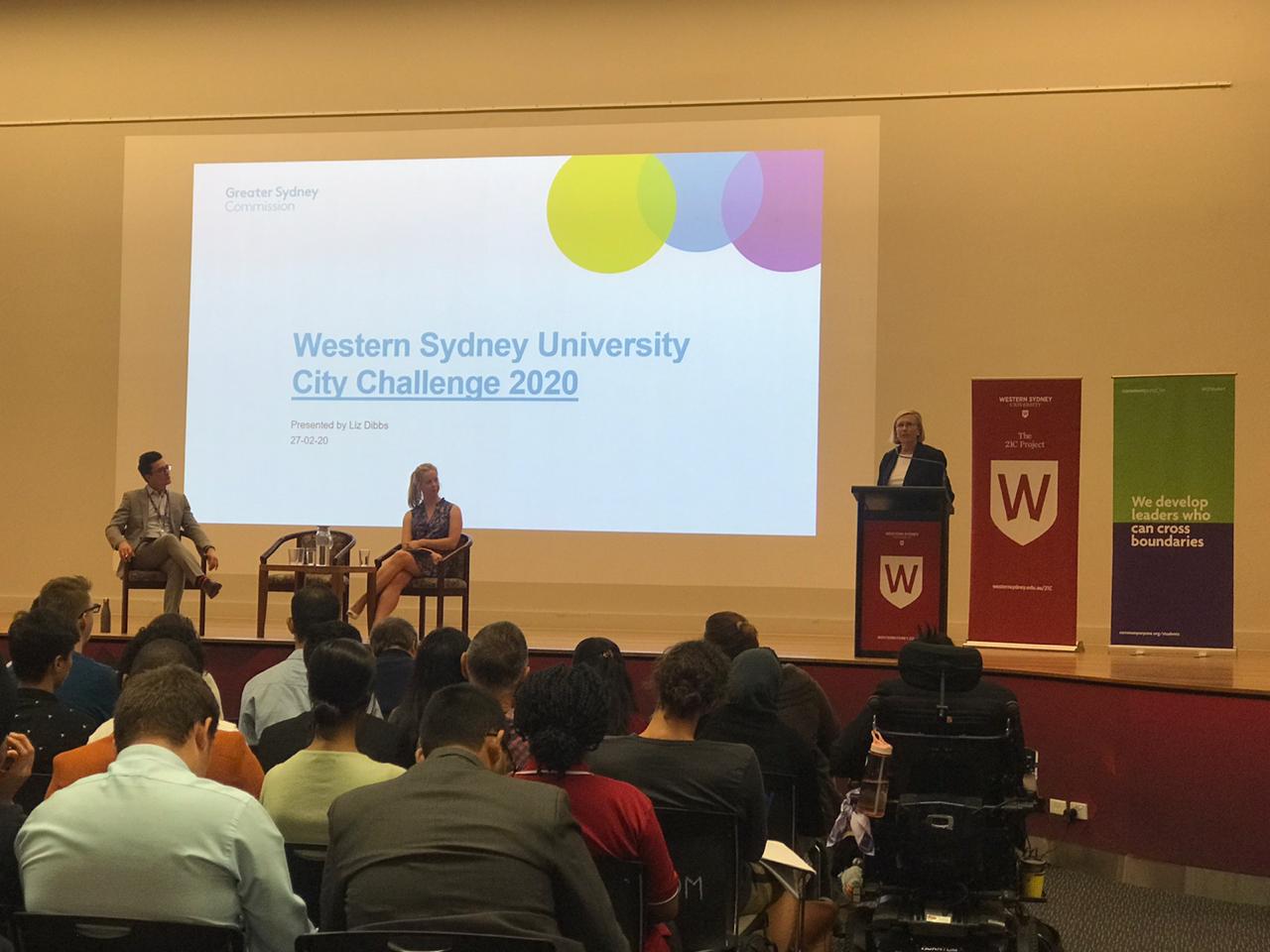 Students and guest presenters at the City Challenge briefing held at the University of Western Sydney.