Our engagement process for the Lachlan's Line Bridge, during the construction phase, was a great example of how Landcom drives best practice engagement and collaboration with stakeholders to achieve the best possible outcome for the community. In this case the objective was to minimise the inconvenience of major road closures on the community.
Purposeful and planned engagement with stakeholders helped to:
de-risk and pre-empt likely issues that could arise as a result of road closures
minimise the impact to road users (which included users of the M2 Motorway) by ensuring that the community were informed about traffic changes and diversions
ensure the community could find information about these changes to help plan their travel
establish good working relationships with teams from various transport agencies.
We used a wide range of communication channels to share information about the extensive road closures and construction works to a broad audience. Engagement with various transport agencies, ensured that there was a consistent message about road closures across each of the various communications channels. Some examples included media releases, social media campaigns, establishing an 1800 project phone number, letter drops, radio adverts and news stories, and live updates on Live Traffic NSW (coordinated by Transport for NSW).
As a result of this engagement, stakeholders received clear and consistent information about Landcom's works and construction impacts, and were able to account for road closures when making travel plan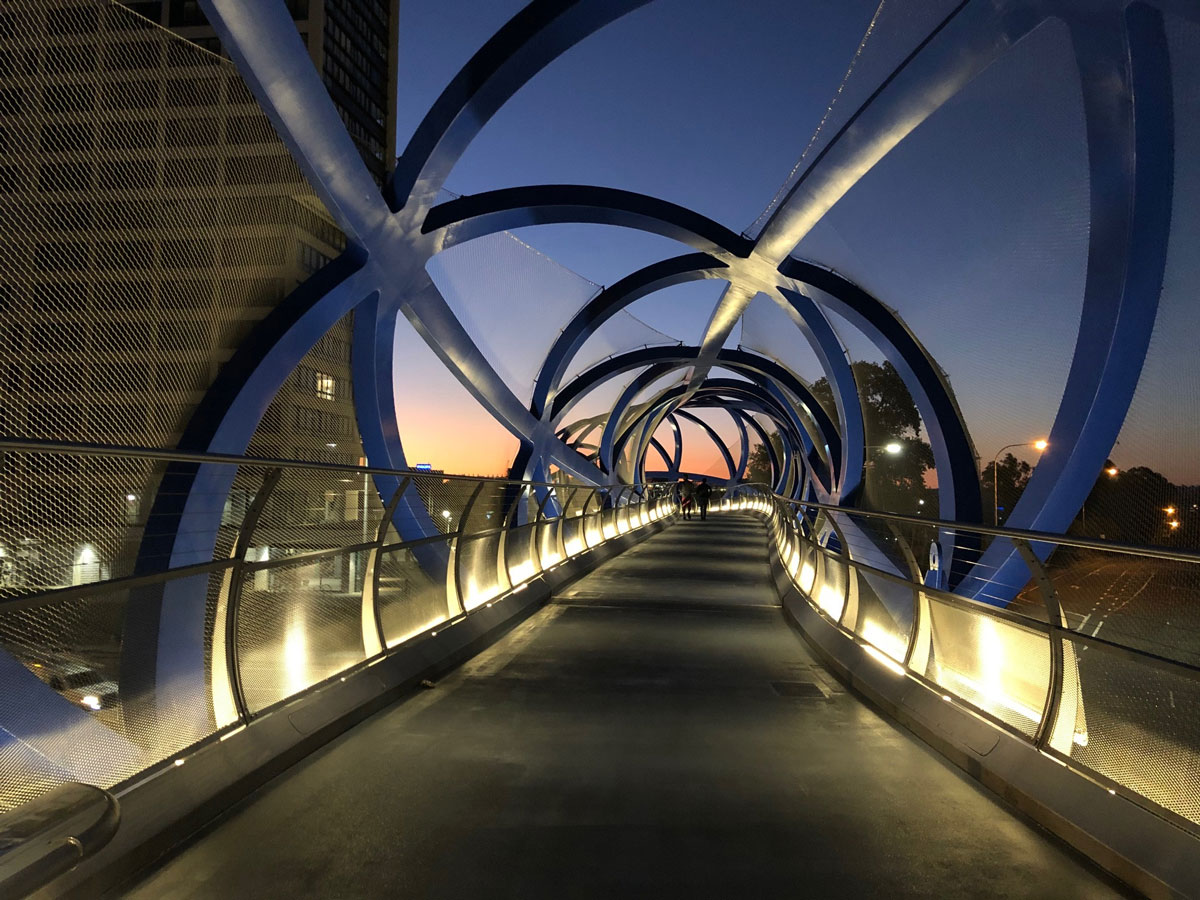 The Lachlan's Line Bridge at dusk.