In FY20 the Macarthur Heights Social Club reached an important milestone in their history by becoming an incorporated group. Landcom supported the group in their application process and after six months of planning the structure, defining their purpose and working through matching positions to skill sets within the group, they achieved official incorporated status.
The Macarthur Heights Community group (MHCG) has made great progress in setting themselves up for success through creating a new website, a community WhatsApp group and have a defined stakeholder list, communication and action plan.
Registered membership has reached 92 residents, and the group are currently defining how they will continue to add community value while responding to COVID-19 social gathering restrictions.
All of the elected members are positive for the future and are proud of their achievement.
"We are privileged to be a part of the Macarthur Heights Community Group (MHCG). All of us feel connected with an invisible bonding. All of us are volunteers and continuously trying our best to serve the community to make it our HOME." – Mohammad Alauddin, Secretary, Macarthur Heights Community Group
Landcom is proud to continue to support the group in their future plans for connecting the community. Achieving incorporated status is a great first step for the MHCG in setting up a sustainable entity that will continue to evolve as the community grows.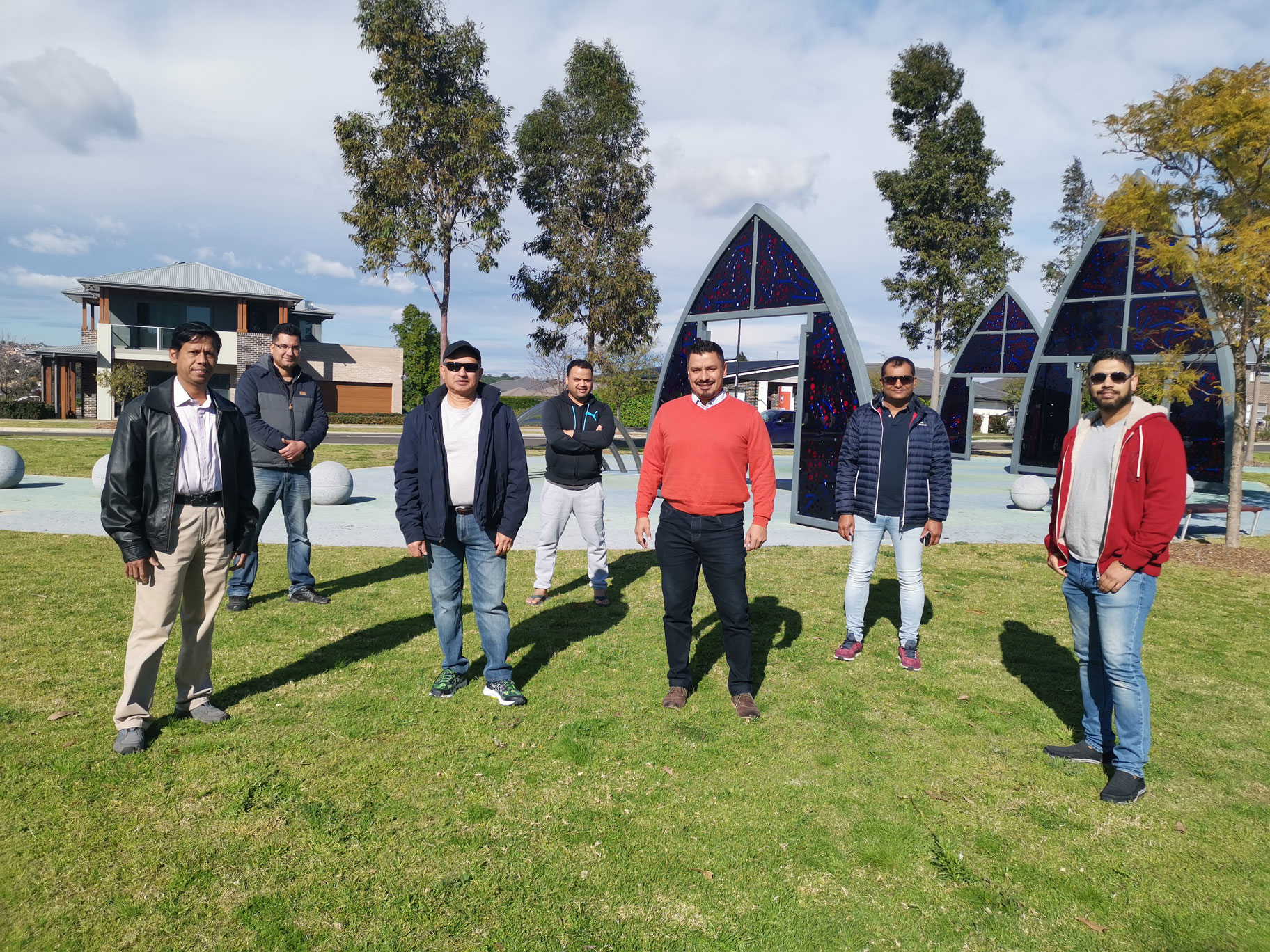 Members of the MHCG from left: Hasan Pradhan (Treasurer), Neil Bhattarai (Assistant Treasurer), Mustaq Pradhan (Vice-President), Bikram J Thapa (Vice-President), Hugo Pacheco (President), Mohammad Alauddin (Secretary), Md Huq (Joint Secretary)